Joined

Oct 2, 2018
Messages

43
Likes

34
Points

18
Location
Roxor Ownership

Roxor Owner
Mechanic left cylinder looking spacer that cross pin went thru out because that is what the Spartan instructions said. Instructions say to remove all carrier parts.
We know the Roxor carrier is different. Well the axle shafts are "shorter" than a traditional D44 axles would be also. This spacer keeps the shafts the proper distance from the cross pin and makes for the proper end play at the outer bearings.
This information is the "special Spartan install instructions" that others have mentioned but not actually described.
User Sonnyd was kind enough to explain it to me. I owe him big time.
I'll try to post a pic of the part from my phone. But it's obvious what it is when you disassemble the factory carrier.
I had local mechanic install a Spartan.
I drive it home and it performs as it should but man it is loud as it unlocks in turns.
Anyways as soon as I get home I take ECU out and send to Vivid for flash.
Mechanic got it all back together with the cylinder/spacer. He said he had to "mill" it down to fit. This was on the rounded part. Not the flat ends that touch the axles. Locker performs great. Very little sound. He recommended Royal Purple gear oil so I sprung for that.
That evening I am looking at my ride and notice oil in rear drivers side wheel.
Pull tire and drum and oil everywhere. Called mechanic and he said the seal must have gotten damaged and to bring it back. He is well aware of how new all these are and he said if I can get him a part number he can get it fixed faster.
So I tried to cross reference the seal part number from the Roxor site but no luck.
He can look for a number once I get the ECU back and he gets it on a rack and pulls the seal but like me he wants it to be on the rack as little as possible.
We both want the seal in hand ready to go before disassembly.
I called my local dealer and gave them the part number. They said the owner would have to call me back because he is the only one that can order parts. He hasn't called back.
Does anyone know a "real" part number for the seal so I can run to NAPA and get it?
Thanks!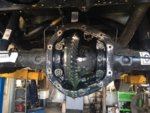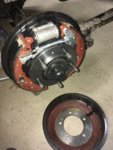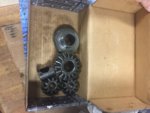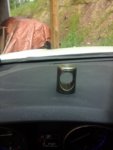 Last edited: